04.11.2015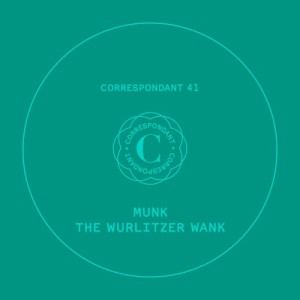 Mr. Munk has been doing a lot of new music recently. Two new EPs will come out on labels of our friends.
The first one just got released on Jennifer Cardini's great Correspondant label. It's called "The Wurlitzer Wank" and includes two new tracks and a remix by Secret Circuit (Beats in Space).
It's not the first time Munk works with the parisian scene. Already on the first Munk album "Aperitivo" (2004) he worked with DJ Chloe. Later there were Munk collabos with the Ed Banger crew, I'm A Cliche and other people from the parisian scene. So this new collabo made totally sense in the Munk history.
Get it on Beatport
The next Munk thing will come out on Local Talk in december.