08.12.2014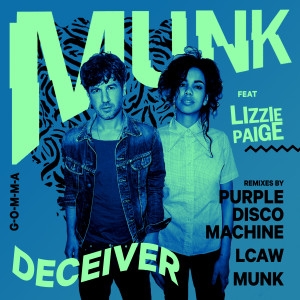 The new Munk album Chanson 3000 has just been released.
Music press and blogs are writing euphoric reviews.
"Brilliant", "A work of absolute beauty" ,"Weird, but beautful electronic pop" are just a few description from the UK press.
"Deceiver" is the new single. A mellow mid-tempo song – based on a strange, but driving, bass-heavy electronic beat, nasty synthlines and the absolute stunning voice of Lizzie Paige – the young American singer that performs all songs on the new Munk album along with London born vocalist Mona Lazette.
The new single comes along with a great video by Milan based directors PROJ3CTSTUDIO. And remixes by PURPLE DISCO MACHINE (Exploited), new German producer genius LCAW and a country house version by Mr Munk himself.
Get it on Beatport:
www.beatport.com/release/deceiver/1419866