21.06.2013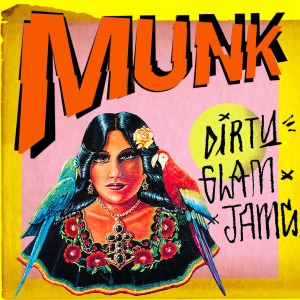 Cat#: Gomma 186
Release: 21 June 2013
This summer we only have 2 releases. One is the Dirty Glam Jams EP by Munk.
5 Tracks that are like an "in between" release before Mr. Munky comes up with some big singles this winter.
The Dirty Glam Jams are Afro and Latin infected tracks. Made for wild disco beaches and hot terraces. Like some late 90ies Masters At Work tunes or the stuff DJ Harvey likes to play these jams are based on house but remind the mid seventies Deodato, Fela or Fania records stuff. Including an effective Moullinex remix.
Big support already by TENSNAKE, MAXXI SOUNDSYSTEM, JIM STANTON of Horse Meat Disco, SOLOMUN, PRINCE LANGUAGE, COSMO VITELLI, XPRESS-2, STRIP STEVE, ROBERT RODIGUEZ, HARD TON and many others..
Buy on Beatport:
http://www.beatport.com/release/dirty-glam-jams/1101717
Buy on iTunes:
https://itunes.apple.com/us/album/dirty-glam-jams/id655561990?uo=4
Buy on Juno:
http://www.junodownload.com/products/munk-dirty-glam-jams/2219015-02/