26.10.2012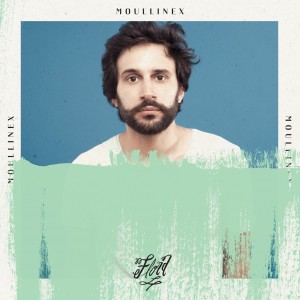 "Tune of the month" (MixMag/UK November 2012)
Today we finally release the Moullinex debut album FLORA. After several singles over the last years. The album is a 60 minute collection of new songs that mixes the warm Moullinex sound with influences from Motown soul, great 80ies Pop, DiscoFunk and today's electronic music. Vocals by Moullinex aka Luis Clara Gomez himself, Peaches (on the "Maniac/Flashdance" cover) and some other great singers.
Essentially FLORA is a dance album, but it is neither a retro pastiche as you have heard it so many times the last years, nor a cold modern imitation of the old sound. Luis has delivered a wonderfully selection of songs that marry timeless melodies with a deft production touch to create an LP that is brimming with positivity. In fact: Flora was recorded in Portugal. Not far from the beach. And knowing this fact you might better understand this sunny vibe of the album.
Moullinex puts some soul back into electro. And Gomma is proud to release such a forward-thinking record.