12.09.2014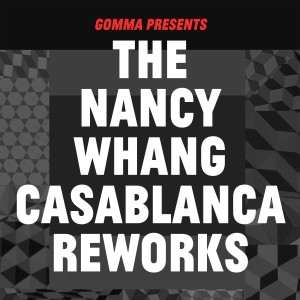 Cat#: GOMMA203
Release: 12 September 2014
After a few pre–singles now finally we release the whole NANCY WHANG EP. The singer of LCD Soundsystem went to the studio with some of the most intersting producers of today's electronic scene: AUDIOJACK, THE REVENGE, DROP OUT ORCHESTRA, ETIENNE DE CRECY, BONAR BRADBERRY (PBR Streetgang).
Together they reworked 4 big songs from the magic Casablanca Records catalogue:
Donna Summer (Working the Midnight Shift), Dennis Parker (Like an Eagle), Parliament (Flashlight) and Kiss (I Was Made For Loving You).
Buy on Beatport: http://www.beatport.com/release/the-nancy-whang-casablanca-reworks/1356736
iTunes: https://itunes.apple.com/album/nancy-whang-casablanca-reworks/id905523302