08.07.2011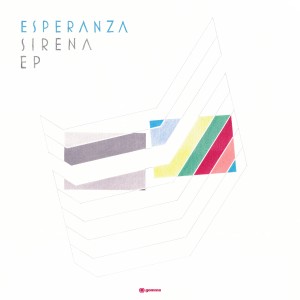 Cat#: Gomma 159
Release: 8 July 2011
Esperanza is the new group on Gomma. Something that Gomma is very very proud of. Three guys from Italy that combine huge musical talent, an unimitable phantasy, knowledge of music history and technical skill to create a new language in music. All three guys play different instruments and have been playing and producing music for years.
Even though they are all between 24 and 29 years old. Carlo, also known as producer Cécile has already been releasing on Gomma and stirred quite a buzz in the UK for his remixes, as the one for Vampire Weekend that was defined by Erol Alkan on BBC as "this is how a remix has to sound today!". As a bassplayer Matteo has been touring all over the place with a freak discoband called Disco Drive and opened for acts such as Liars, Klaxons, !!!, Foals etc.. and Sergio produces indie pop records in Italy and has been touring a lot with the band Hot Gossip.
On Esperanza they create this completely new sound that mixes influences from late San Francisco psychedelic vibes, Icelandic atmospheres, Tropical vibes, Duesseldorf electronics, mid 90's Detroit techno and pure Anima Latina – the universe of Italian melodic and harmonics. Esperanza is in the air, but she's already far from here. The EP features recording artist Banjo Or Freakout (Memphis Industries, Walls/Kompakt) on vocals and remixes by Luke Abbott and Broke One.
Already supported by James Holden, Laurent Garnier, Cosmo Vitelli, Luke Solomon, Tim Love Lee, Lovebirds, Prince Language…