02.05.2016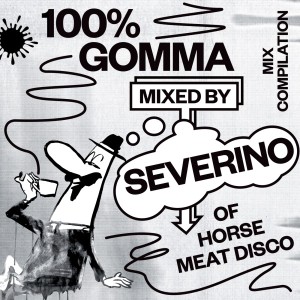 Horse Meat Disco are steady supporters of Gomma since a long time.
The 100% Gomma series invites friends of the label to do a own selection of the Gomma catalogue. In form of a DJ MIX and a compilation.
The last mix (2013) came courtesy of Jacques Renault. He created a cosmic balearic selection. His compilation has been no.1 of JUNO Download house albums charts for six weeks. The new one by Severino used some of the more energetic tracks of the catalogue: Luke Solomon, Morgan Geist, DJ Kaos, Dimitri From Paris, Munk, HessIsMore and many more
Lot of new tracks – but also older tracks – that still sound fresh.
You can get the whole mix as a one hour mixed podcast or as several tracks.

Get it on Juno Download