03.09.2010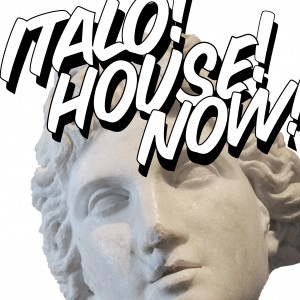 Release: 10 September 2010
Cat#: Gomma 145
Gomma presents the first compilation that features the new wave of fresh, innovative and futuristic Italian house music. Yeah! Italo! House! Now! includes unreleased music by Bottin, Cécile, Rodion, Ajello, Severino from Horse Meat Disco and others.
You might have noticed that – apart of the Italo Disco revival of the last years – there has grown a new generation of kids in Italy that create a new, hot, innovative sound. It is the right time to show this new sound on a compilation. Check out this fabulous collection – compiled by Mathias Modica – our Italian Gommista and the man behind Munk.
Italo! House! Now! includes new & unreleased music by
Bottin: from Venice – who did singles on Eskimo and Italians Do It Better.
Horse Meat Disco: DJ Severino – the Italian DJ who is part of the London HMD DJ team went in the studio of Faze Action to do an old school house smasher.
Cécile: The 22 year old talent from Milan. His first release Rimmel on Gomma went straight to Aeroplane's Nr 1. His Amari remix is a favorite of Erol Alkan right now.
Ajello: The Rimini houseboys did remixes for Pete Herbert, Dimitri From Paris, In Flagranti and Alex Dolby.
The Barking Dogs & Hard Ton: The Barking Dogs from Milan have teamed up with Hard Ton who just put out a smashing EP out in Permanent Vacation.
Telespazio: .. aka Fabrizio Mammarella, the vintage synth freak who has made records on Tiny Sticks and Bearfunk and is also the man behind Clap Rules (who contributed a fabulous remix to Michoacan's In The Dark Of The Night out on DFA.)
Rodion: from Rome who did a great 'n effective discofunk cover version of Supertramp's Logical Song. Rodion currently has a big buzz for his last single Estate feat. Louie Austen.
Alan1: is a 24 year old genius from Rome. His first EP will come on Gomma this winter, but he contribute an exclusive lush track to this compilation as well.