27.04.2012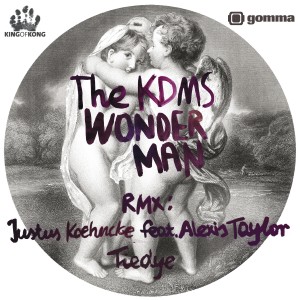 Hot Chip's Alexis Taylor likes The KDMS. And The KDMS likes Alexis. So why not join forces. So today comes the new single of The KDMS including a Alexis Taylor & Justus Köhncke cover version.
And a remix by mighty Tiedye from Sweden.
From the upcoming The KDMS debut album. Coming in May 2012.
Some DJ feedback:
Soul Clap: "… very cool."
Tensnake: "Great stuff!"
Erol Alkan: "Tiedye mix best of the package"
Jaymo: "Ohhhh. Niiiiiiiice!! "
Aeroplane: "I really love the The KDMS"
Mylo: "Great thanks! Big fan of Skiba & Kathy Diamond"