30.07.2012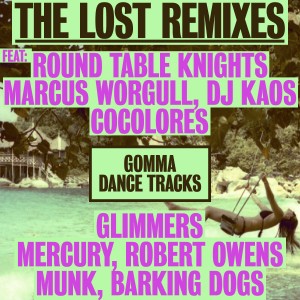 Cat#: Gomma DT045
Release: 27 July 2012
This month we release a collection of 5 remixes by friends– massive stuff for the dancefloor:
Made to Play's Round Table Knights reworked Gomma's Mercury. Featuring mighty Robert Owens on the mic. Mercury made a hot remix of new band Junior. Mr. Munk remixed Berlin discohead DJ Kaos.
Cocolores – German upcoming housekids from Exploited Records remixed Belgian house heroes The Glimmers – a track from their last year's Gomma album.
Plus an edit of The Barking Dogs's "Linked In" by Innervisions' Marcus Worgull.
Buy on:


Like this on Facebook, Twitter or Google+: