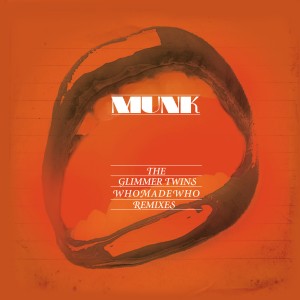 Release: 24 January 2005
Cat#: Gomma 051
Kick Out The Chairs! was the first single of MUNK's debut album Aperitivo and came out in October 2004. It features the vocals of James Murphy and Nancy Whang of New York's DFA. Here you get a very Old school funk version of the track – played by new Gomma band WHOMADEWHO from Kopenhagen.
On the flipside there is a dance edit of B.F., also a track from the album. Made by The Glimmers from Belgium – who already had a quite intensive connection to the Munk guys in the last years: they invited them several times to their partys in Ghent, djed them self a few times at partys in Munich and at the recent Gomma/Lodown party in Berlin. They liked the B.F. track and so Gomma asked them to do an own version.
Tracklist:


A1) Kick Out The Chairs! (WhoMadeWho Remix)


A2) Kick Out The Chairs! (Acapella)


B) B.F. (Glimmers Remix)

Gomma Releases

,

Munk

,

Munk Releases

. Tags:

DFA

,

James Murphy

,

LCD Soundsystem

,

Munk

,

Nancy Whang

,

The Glimmers

,

WhoMadeWho

24.01.2005