Artists » Golden Bug
[HOMEPAGE] [MYSPACE] [FACEBOOK] [BOOKING] [BACKROOM]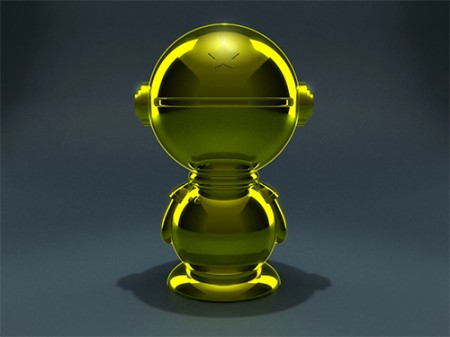 Golden Bug is a Robot kid! Antoine Harispuru from Paris was partly educated by Victor, a Japanese robot from Osaka. The robot was living at the toy shop little Antoine's mum was owning in Paris. Victor the robot taught him how to eat, how to speak, how to dance… When Antoine turned 14, Victor bought him a Roland TR808 Drum Machine,a sampler and some old 70ies hard soul and 80ies electrofunk records and Antoine started to invent a new style of Robotistic disco-funk. Mixing dark italo basslines, crisp synthesizers,as well as some freaking Prince-like vocals, he created a superbly catchy groovathon.
When – years later – The German Gomma boys found Antoine and his Robot Funk it was immediately clear that Antoine the Robot man had to join the Gommagang. And after 4 years of cooperation with Gomma..after 4 singles and one album…this is the result:
Golden Bug is one of the men of the moment. Labels like Kitsune, Bang Gang and Codek/NYC are asking him for remixes. In Flagranti, Two Door Cinema Club, Gloves, WhoMadeWho, Play Paul, Adam Freeland… everybody wants a Golden Bug mix. And his own last single was on heavy rotation in Erol Alkan's DJ sets and became a Beatport mega seller.
DJs like Prins Thomas, Shit Robot, Digitalism play his stuff, Blogs love him and he is traveling around the world performing his 2 hours Golden Bug Live performance. The Sound? The famous American blog Big Stereo just wrote this about Golden Bug: "It's future-disco with robotic vocals, cut up fervently like powder on a glass table at Studio 54. We love Golden Bug!"
Discography:


Magia Potagia EP Maxi (2011)


Flamingo Remix EP Maxi (2010)


The Game Flamingo EP (2010)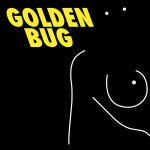 Bisco Digital Release (2008)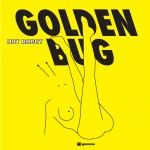 Hot Robot CD (2008)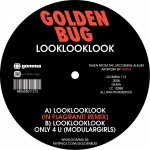 LookLookLook 12″ (2008)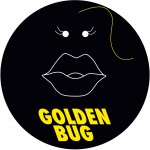 I Can't Stop 12″ (2008)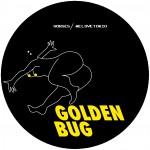 Horses/We Love Tokio 12″ (2007)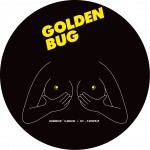 Barbie's Back 12″ (2007)