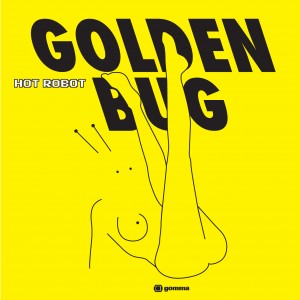 Release: 24 October 2008
Cat#: Gomma 115 CD
Electronic Robot Funk from Golden Bug.
Golden Bug lives in Barcelona but comes from Paris. He used to be part of the famous Parisian "Palais du Tokio" skate crew with DJ Falcon and Pedro Winter. His mother used to run legendary Parisian Japanese Toy shop "La Maison du Robot" where all the cool kids hung out. So Golden Bug is a real Robot Kid. That's why you can hear all the robotic voices in his tracks. He released three singles on Gomma which got amazing feedback. They were played by Djs like Prins Thomas, Jori Hulkkonen, Shit Robot and Digitalism. Now it's time for the album. 14 killertracks. Between Cosmic disco and new school acid funk.
Tracklist:


1) Midnight Rabbit


2) Bisco


3) Captain Shaker


4) LookLookLook


5) Disco Sensation


6) Rocket City


7) Move The Crowed


8) Slow Interlude


9) Back To Death


10) My Teacher Is A Zombie


11) Barbie's Back


12) Voodoo Child


13) Radio


14) I Can't Stop


15) Bisco (Mushroom Version)

Albums

,

Golden Bug

,

Golden Bug Releases

,

Gomma Releases

. Tags:

Golden Bug

24.10.2008