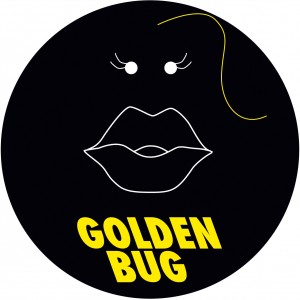 Release: 21 April 2008
Cat#: Gomma 107
GOLDEN BUG – Parisian DJ, producer and old time buddy of the Ed Banger crew (yeah: he was skateboarding with Busy P back in the schooldays…) is currently getting an absurd Blog Hype. This is his third EP for Gomma. And its makes a big BOOOM!
Being Parisian you can see the analogies to the Paris sound of today – but you will not find any record like this on any of the Parisian NU RAVE labels. Because GOLDEN BUG is much much more DISCO. And Hip Hop. And FUNK! Golden Bug is the king of Ghetto Disco! …Its the hardest Hip Hop DISCO you ever heard….BOOOOOM!
Tracklist:


A1) Bisco


A2) Rocket City


B) I Can't Stop

Golden Bug

,

Golden Bug Releases

,

Gomma Releases

. Tags:

Golden Bug

21.04.2008