22.11.2011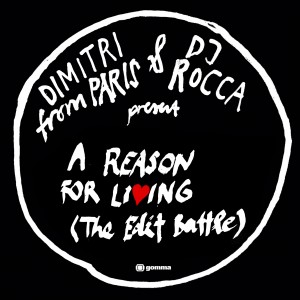 Having just released the "Erodiscotique EP 2″, Dimitri From Paris and his buddy DJ Rocca come back with the second strike: "The Edit Battle".
They asked some friends to make freestyle edits of their songs. Domenico Torti, Funkafilia, The BladeRunners, and Latin Raz Kaz reworked the track "A Reason For Living" from the first EP "I Love New York" and created some completely new versions. Functionable, funky and fucked up. If you remember Domenico Torti's well-known edit for Daft Punk's "Voyager" a few years back, you can imagine what expects you here.
This is a free download for all buyers of the new 12″ "Erodiscotique EP 2″, available now in record stores and digitally on Beatport. Or for sale as a separate digital release.