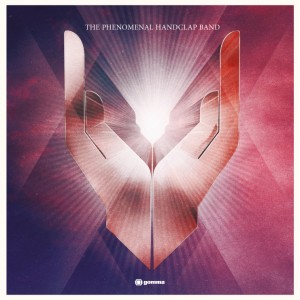 Release: 16 October 2009
Cat#: Gomma 132 CD
Finally! It's out today! On Gomma…Yeah! The debut album of the hottest band from New York City right now!
The Phenomenal Handclap Band. Featuring guest appearances by members of TV On The Radio, the Amy Winehouse band, Mary J Blidge's band and Jon Spencer (from the Blues Explosion). The PHCB plays superhot psychedelic funk from outta space…and yes: this is the perfect answer to the Neo Psychedelic Rock of MGMT and Empire Of The Sun and the consistent development of the current Disco and Rock revival. Magazines and blogs all around the world are getting crazy right now for the 8 girls and guys from the Lower East Side. And we are proud to release their album…check the new video "15 to 20″.
Tracklist:


1) The Journey to Serra da Estrela


2) All Of The Above


3) Testimony


4) Give It A Rest


5) You'll Disappear


6) 15 To 20


7) Dim The Lights


8) I Been Born Again


9) The Martyr


10) Tears


11) Baby


12) The Circle Is Broken

Albums

,

Gomma Releases

,

The Phenomenal Handclap Band

,

The Phenomenal Handclap Band Releases

. Tags:

The Phenomenal Handclap Band

16.10.2009