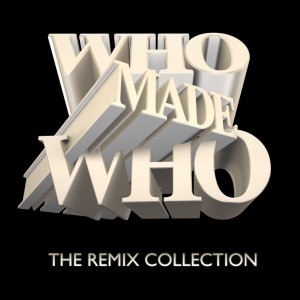 Release: 21 August 2009
Cat#: Gomma 131
WhoMadeWho came over the music world this year like a disco rockish atom bomb. With their new album THE PLOT they had cover stories all over Europe and FRANZ FERDINAND, DAFT PUNK and SOULWAX chose them as opener band for their tours.
Accompanying the new album GOMMA records released a ton of remixes. Some of them got big hits in upfront clubs around the world. The best ones now will be featured on the WHOMADEWHO REMIX COMPILATION, a digital only release. The collection features REMIXES by DJ KOZE, REVERSO 68, NOZE and many other artists. Plus an additional 5 never before released exclusive remixes!
Tracklist:


1) The Plot (Discodeine Remix)


2) TV Friend (Hot Chip Remix)


3) The Plot (Noze Remix)


4) Keep Me In My Plane (DJ Koze Remix)


5) TV Friend (Tomski & Fredboy Remix)


6) The Plot (Muzzle Flash Remix)


7) The Plot (Lützenkirchen Remix)


8) Keep Me In My Plane (Reverso 68 Dub) (EXCLUSIVE)


9) Keep Me In My Plane (Rodion Remix) (EXCLUSIVE)


10) Keep Me In My Plane (Max Pask Remix) (EXCLUSIVE)


11) This Train (Munk Edit) (EXCLUSIVE)


12) The Plot (Telonius Remix) (EXCLUSIVE)

Compilations

,

Gomma Releases

,

WhoMadeWho

,

WhoMadeWho Releases

. Tags:

Discodeine

,

DJ Koze

,

Hot Chip

,

Lützenkirchen

,

Max Pask

,

Munk

,

Muzzle Flash

,

Noze

,

Reverso 68

,

Rodion

,

Telonius

,

Tomski & Fredboy

,

WhoMadeWho

21.08.2009