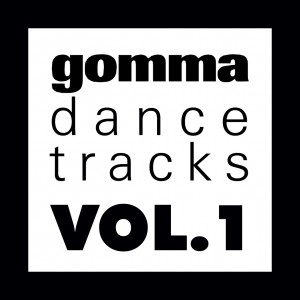 Release: 5 December 2008
Cat#: Gomma 121
GOMMA DANCE TRACKS is a series of COMPILATIONS that will be released only digitally. Every couple of months we put together some of our best DANCE TRACKS. Volume 1 features tracks and remixes by
Digitalism, Oliver Koletzki, Munk, Tronik Youth, Superdiscount and many others.
"The perfect mix of Ed Banger Techno and Lindstrom Disco" (DJ Magazine/ UK)
Tracklist:


1) Golden Bug – LookLookLook (In Flagranti Remix)


2) Munk – Disco Clown (Digitalism Remix)


3) Headman – It Rough (Chicken Lips Remix)


4) Munk – Live Fast Die Old (The Juan MacLean Remix)


5) Golden Bug – Luna Dark (Oliver Koletzki Remix)


6) Whomadewho – Out The Door (Superdiscount Remix)


7) Headman – Catch Me If You Can (Tronik Youth Remix)


8) Box Codax – Rat Boy (Mock & Toof Remix)


9) Tomboy – Black Beauty


10) Midnight Mike – Hot In The Kitchen

Compilations

,

Gomma Dance Tracks

,

Gomma Releases

. Tags:

Box Codax

,

Chicken Lips

,

Digitalism

,

Golden Bug

,

Headman

,

In Flagranti

,

Micky Moonlight

,

Midnight Mike

,

Mock & Toof

,

Munk

,

Oliver Koletzki

,

Rodion

,

Superdiscount

,

The Juan Maclean

,

Tomboy

,

WhoMadeWho

05.12.2008