29.07.2011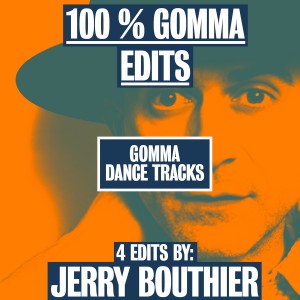 Cat#: Gomma DT035
Release: 27 July 2011
You all know Jerry Bouthier*, we guess? His Boombox & Ponystep compilations for Kitsuné have been big in the last years. Jerry is a big fan of Gomma and proposed us to do a few edits and a 100% Gomma mix with Gomma Dance Tracks releases only. We liked the idea… to have somebody from this slightly other angle to re-interpret our recent catalogue.
So we gonna release his 100% Gomma mix and 4 Jerry Bouthier Edits in July and August. Included reworkings of In Flagranti's remix for Golden Bug, The Twelves remix for Munk, Alan1's track Concertmate and a as yet unreleased THC remix for Diskokaine.
*Jerry Bouthier: Parisian DJ who moved to London. Compilation maker for Kitsune. Activist of the French House scene, music supervisor for Vivien Westwood, DJ at events of Gareth Pugh, producer under the name of JBAG and resident at London clubs like Boombox and Ponystep.