29.04.2011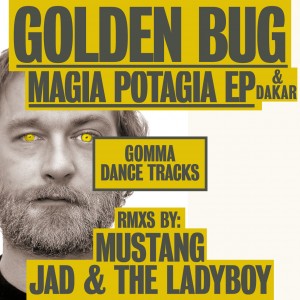 Golden Bug is demand right now: A-Trak is a huge fan and asked him for a remix recently. Bang Gang and Kitsune also just wanted remixes of him. Golden Bug – man from Paris. Living in Barcelona – has a unique sound. Hot, catchy Partytools. Somewhere between the funk of Mr. Oizo. The Sunburst rock of Tale Impala and some Ethnovibes of forgotten asian LSD Hippies.
Finally he finished a new EP: Magia Potagia feat. Dakar from Berlin.
This EP rocks. And: Check also the videos: Made by a guy who owns the rights for a couple of completely weird Spanish B-movies from the 70ies. Horror, vampire, science fiction. He edited this totally absurd stuff and created a couple of videos for the new Golden Bug tracks that are…. maaaaaad.