16.01.2013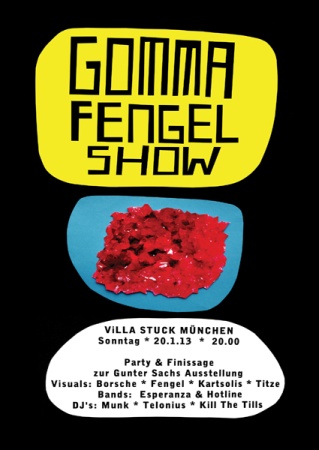 The Museum of Modern Art "Villa Stuck" in Munich invited us to do a very special Gomma Happening on 20 january 2013. Together with german artists Martin Fengel we will organized an evening full of visual and musical crazyness.
Music live by ESPERANZA and new Gomma artist HOTLINE
DJs Munk & Telonius & Kill The Tills
Visuals by Fengel + Borsche/ Kartsolis.