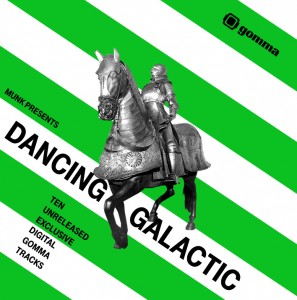 Release: 18 April 2006
Cat#: Gomma 080
This new exclusive iTunes compilation features new stuff by the GOMMA label. New tracks that will not be released on vinly, CDs or otherwise. Music by Future Disco Pioneers like MUNK, TOMBOY, PLAYGROUP /HEADMAN, a rare live recording of WHOMADEWHO and new stuff by Italo Cosmic disco legend DJ BALDELLI. "From Psycho Soul to Future Disco!" as it was described by London's i–D magazine recently.
Tracklist:


1) Drrtyhaze – Hey Mama


2) In Flagranti – In The Silver White Box


3) Leroy Hanghofer – Comic Menuetto


4) Mono & Bär – Go Bang!


5) Baldelli – Atlantide


6) Munk – ITAL.o.v.e. 2002 (Raw Cut)


7) Tomboy – Kop City Tango


8) Headman feat. Stephen Deweale – Roh (Playgroup Remix Edit)


9) Kamerakino – Metall auf Eis (DISKKA Version)


10) WhoMadeWho – Space For Rent/Flat Beat (Live)

Compilations

,

Gomma Releases

. Tags:

Baldelli

,

Drrtyhaze

,

Headman

,

In Flagranti

,

Kamerakino

,

Leroy Hanghofer

,

Munk

,

Playgroup

,

Soulwax

,

Stephen Dewaele

,

Tomboy

,

WhoMadeWho

18.04.2006