06.11.2017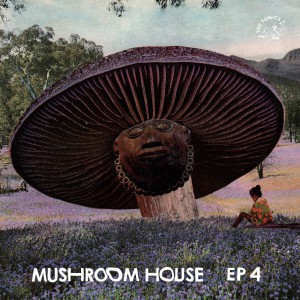 Our "Mushroom House" series for Afro, Indie & Psychadelic House music has arrived at EP 4.
And we are honored that one of the New York legends of African influenced House music has made an exclusive contribution: Joe Claussell. He used to run New York's legendary clubnight "Body & Soul" along with Francois K in the 1990ies. An inspiration for every DJ who wanted to cross musical borders. For Toy Tonics Claussell made an Afro house rework of a tune by afrofunk band Karl Hector & the Malcouns.
The EP features also a new track by Vito & Druzzi. An amazing gamelan techno opus that has a unique balearic vibe. Vito & Druzzi usually release on Throne of Blood (NYC) and used to be in The Rapture before.. !!!
Download & Vinyl:
https://toytonics.bandcamp.com/album/mushroom-house-ep4
& on Traxsource, Juno, Beatport etc