[HOMEPAGE] [FACEBOOK] [INSTAGRAM]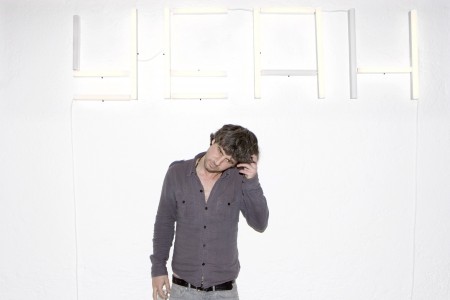 Munk & Gomma
Munk, "Germany's most interesting electronic music label", as London's The NME recently called the eclectic German music imprint, is the project of Gomma records founder Mathias Modica.
Besides having released three of their own albums as Munk and Munk-collaborations with artists such as Rebolledo from Pachanga Boys (Surf Smurf), James Murphy of LCD Soundsystem (Kick out the chairs), Italian actress and director Asia Argento (Live Fast Die Old), Canadian singer Peaches and British producer Daniel Avery – he has discovered and released the debuts of some of the most interesting artists of the past decade on his label Gomma:
The Danish band WhoMadeWho (they released three albums on Gomma before getting signed by Kompakt)
Nick McCarthy's solo projects Kamerakino and Box Codax before he started his band Franz Ferdinand Daniel Avery's first singles before he did his album on Erol Alkan's Phantasy label Canadian songwriter Mocky's debut album before he wrote some of his hits for Feist and other great pop acts Nu – Disco pioneer Moullinex music The debut LP of Esperanza – the band that just got signed by Life & Death records under new name Death Heat.

The new album 'Chanson 3000′
Mathias released his latest Munk album Chanson 3000 in November 2014. On the album, he experimented with new forms of electronic pop music – working with two young vocalists he met in his current hometown Berlin: London born perfomer Mona Lazette (who also works under the name of Mama and released an album with Technoproducer Argy) and Lizzy Paige – a 22 year old singer from Austin/ Texas. Together they recorded eleven songs that were described by the press as a "fusion of myriad styles from experimental disco to 90ies electronica and edgy pop music." (Tilllate magazine)
Journalists from all over have praised Chanson 3000: "Brilliant!" (Mixmag/ UK). "Essential album!" (Pitchfork). "Outstanding!" (Groove Magazine) "Addictive music!" (Fader). Lodown magazine described Mathias as "..the Wes Anderson of Electronic music" and the NME called him "The German James Murphy.." Mathias has been compared to artists such as Metronomy, Nicolas Jarr and even Frank Zappa.
Two of the singles from the Chanson 3000 album have been licensed to Berlin's House label Exploited (Southern Moon and Happiness Juice) and went to the top of the Beatport house charts. DJs like Todd Terje, Shit Robot, Tensnake and Disclosure have added them to their repertoire.
Munk's remix of Lana Del Rey's West Coast went to No.1 of Hypemachine after its release in June 2014 and was one of the most blogged remixes during the summer of 2014.

Background
In all of Mathias' own music (and DJ sets) it becomes obvious that he is not your usual electronic producer type. He comes from a much wider background. Mathias is a classically trained musician. His father is a composer of contemporary classical music and taught him to play instruments since the age of five, amongst them piano, drums, saxophone and bass guitar. That's why Modica's way of producing is so different: He mixes "real" instruments with new digital techniques – always avoiding to follow current trends, but searching for new forms of electronic music.
Generally, his approach in his own music and with the Gomma label goes much further than most other electronic music labels. That's why Gomma records has been compared to labels such as Factory, MoWax or Warp. Like these record companies, Mathias and Gomma have always been also involved in projects that go beyond music. Besides music Gomma has been doing undergroud graphic fanzines, exhibitions and art happenings. Gomma had collaborations with rennowed artists such as P.A.M., The Rammellzee, Kostas Murkudis, Mirko Borsche, Frauke Finsterwalder, Daniel Josefson, Konstatin Gricic, Nevin Aladag and others. Gomma has also been involved in projects with fashion labels such as Marcelo Burlon, Chanel, Surface to Air or Colette.

Upcoming projects
Currently, Mathias is travelling as a DJ all around the world and is recording two new albums: an experimental jazz album and an electronic project.
As for the label side, he and his two companions at Gomma are developing the new sublabel Toy Tonics. A dance music label that Beatport chose as one of the "10 labels to watch in 2015".
In April, they will release a Gomma compilation with new forms of electronic pop music under the name of Pop Futuro as well as a new edition of the Gomma magazine, which was developed in cooperation with the German contemporary art museum Haus der Kunst.

Listen: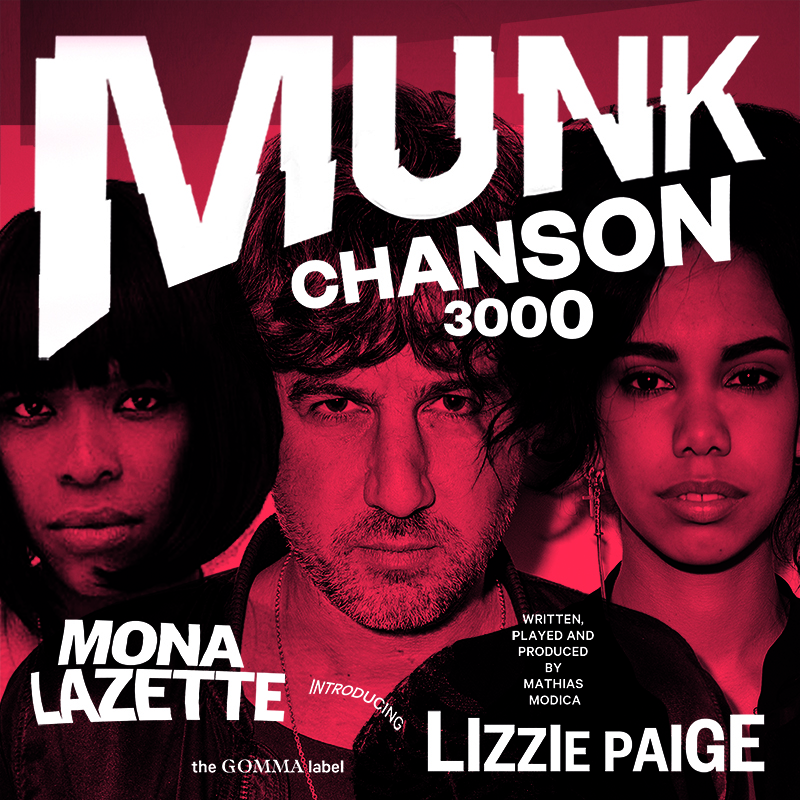 Chanson3000 CD (2014)


The Bird and the Beat CD (2011)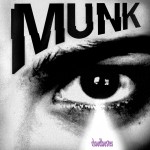 Cloudbuster CD (2008)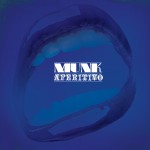 Aperitivo CD/2xLP (2004)