[HOMEPAGE] [SOUNDCLOUD] [FACEBOOK]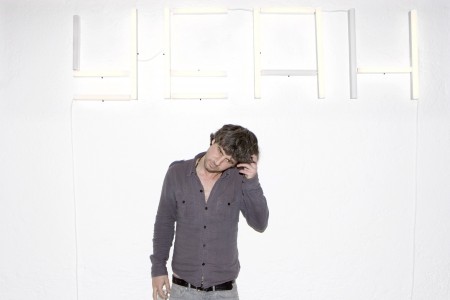 Munk ist the music project of Mathias Modica. Mathias runs Gomma records – along with his friend Jonas Imbery.
Mathias released 3 MUNK albums. Besides he produced singles with JAMES MURPHY of LCD Soundsystem, DJ CHLOE, ASIA ARGENTO, LOU HAYTER of New Young Pony Club, DIE STERNE, BOX CODAX (solo project of Franz Ferdinand main man Nick MacCarthy) and many others. And he is regularly involved in art perfomances and made music for fashion events (Margiela, Surface 2 Air, Chanel..).
MUNK has a huge, growing worldwide fan base. Mathias spends most of his time touring the world as a DJ or with his 4 person MUNK live band. The band includes New Yorkan singer Liz Gordon and London born Mona Lazarre. All of them live in Berlin now. Last year they been touring in Brazil, Mexico, Asia and all over Europe. (Watch the gigs on Youtube!)
The last MUNK album ("The Bird and the Beat") was released in 2011. Mixed by Etienne de Crecy and Jan Driver (Boys Noize). Recorded with ten different female vocalists. The album came with some great videos.
As many other Munk tracks also the main track of this album ( La Musica ) was all over the clubworld. Annie Mac played it several times at BBC Radio One. Todd Terje, A-Trak, Mark Ronson, Erol Alkan, Tim Sweeney – you could hear it in the sets of all kinds of upfront DJs. Different songs from the album were re-released on compilations by Kitsune, Bugged Out, Friendly Fires. The remixes he did for acts like Yessayer or the Phenomenal Handclap Band were big club hits.
MUNK has been described by the UK press as one of "Germanys most influencial electronic producers". The NME compared him with DFA's James Murphy. In fact he has a very own sound. Stylisticly ecclectic. A mixture of dance elements and pop structures.
Futuristic House? Fucked up Soul Pop? Undergroud Disco? Many names have been found to describe his music. He combines electronic production skills with his ability to play keyboards, drums and other intruments. In fact Mathias is a classically trained musician. He perfomed his first piano concerts at the age of 12. Teached by his father – a composer of classical music.
Now, in 2013 he is mostly in Berlin working on new tracks. New stuff should come out in the end of 2013. Album in 2014. He is also producing albums of two New York vocalists.
What to expect? As always: It's hard to describe Modica's music.
All have different characteristics – but one common thing: They work on the dancefloor – but you can also listen to them a hundred times at home and will still not get bored.
Discography: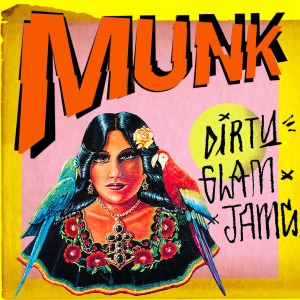 Dirty Glam Jams Maxi (2013)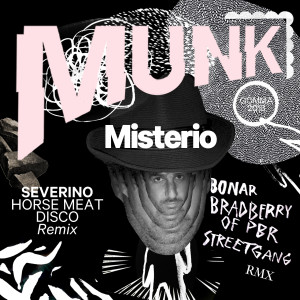 Misterio 12″ (2013)

Mis Labios Maxi (2011)


Rue de Rome Maxi (2011)


The Bird and the Beat CD (2011)


Keep My Secret Maxi (2011)


Violent Love Maxi (2010)


Mondo Vagabondo 12″ (2010)

La Musica 12″ (2010)


No Milk Single (2009)


Remixed Compilation (2009)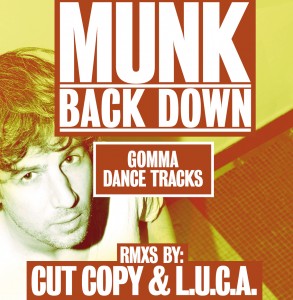 Back Down 12" (2009)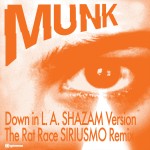 Down In L.A. / The Rat Race Remixes 12" (2009)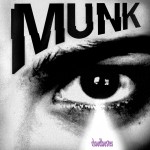 Cloudbuster CD (2008)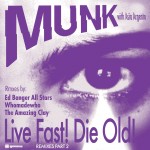 Live Fast Die Old Part 2 12" (2008)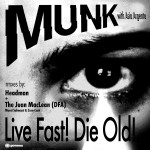 Live Fast Die Old 12" (2008)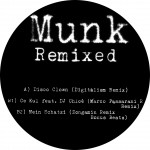 Remixed 12" (2008)


The Portofino Mosh 12" (2005)


Disco Clown (Remixes) 12" (2005)


Ce Kul – The Roma Remixes 12" (2005)


Latinoboogie 12" (2005)


Kick Out The Chairs Remix 12" (2005)


Kick Out The Chairs 12" (2004)


Mein Schatzi Remix 12" (2004)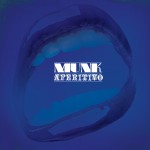 Aperitivo CD/2xLP (2004)


Bathroomboogie 12″ (2004) as Leroy Hanghofer


Ah Uh / Mein Schatzi 12" (2003)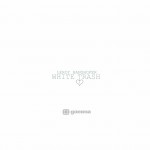 White Trash CD/2xLP (2002) as Leroy Hanghofer


Androgyn Remixes 12" (2001)


Überschön 12" (2001)


Juno & Bezerk Part 2 12″ (2000)


Juno & Bezerk Part 1 12″ (2000)


Pin Remixes 12″ (2000) as Leroy Hanghofer


Pin 12″ (1999) as Leroy Hanghofer