25.02.2013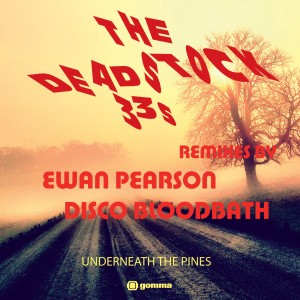 Cat#: Gomma 178
Release: 22 February 2013
Acid house legend Justin Robertson returns to the Gomma label under his The Deadstock 33s moniker with a superb new single featuring remixes from Ewan Pearson & Disco Bloodbath.
Justin Robertson has been part of dance music's landscape for over twenty years now, bringing his own eclectic approach to bear through his DJ'ing and production work. From his early days at Manchester nights such as Spice and Most Excellent, through his recordings as Lionrock for Deconstruction and on to his long-standing relationship with Bugged Out, Robertson has always been a passionate advocate for quality music in all it's many guises. His most recent venture has seen the veteran artist adopt a new moniker, The Deadstock 33s under which he has released a string of outstanding singles for the likes of Paper Recordings, Tigersushi & of course leading German label Gomma.
It is to the Gomma label that Justin has turned for the release of his debut from The Deadstock 33s, an album that will be seeing a release early in 2013. Ahead of that album we have the new single 'Underneath the Pines' taken from the LP and featuring some sterling remixes. The remixes come courtesy of Ewan Pearson and Disco Bloodbath.
Share on Facebook, Twitter or Google+: