"…surprising, individualistic, cutting-edge!" (Meera Dugal in the New York Daily Music News)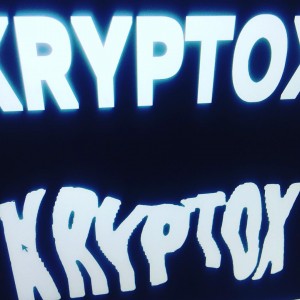 Hello Gomma friends,
this is a special announcement!
We start a new label: KRYPTOX.
A label for new forms of Jazz, Kraut, Ambient, Classical and experimental music & art projects.
A project that Mathias Modica was dreaming of for a long time and now it finally happens.
We signed 5 EPs and albums for 2018. To be released on vinyl, digital (and some on cassette.)
First release this week:
JRBB – Moebius Strip EP
Incl BRANDT BRAUER FRICK Rework. And beat production by COEO.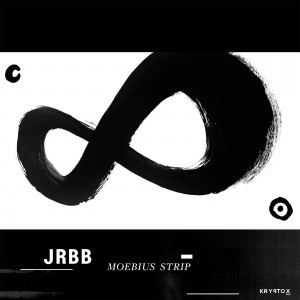 JRBB (aka Jazzrausch Bigband) is a german 15 member Big Band that combines Jazz with Electronica.
Directed by Leonhard Kuhn and Roman Sladek, who both studied Jazz and composition on different international academies. Their compositions are inspired by classical Hard Bop and Modern Jazz styles as well as the more free late 1980ies Knitting Factory Vibe. All combined with electronic beats. Mostly influenced from German House and Techno.
The Big Band has a hugh fan following in Germany already. They played 80 gigs in the last year and have been invited to play at important festivals. The highlight was an invitation to New York's LINCOLN CENTER. The main place for Jazz in USA. Where they have been received with standing ovations. Lincoln Center impresario Meera Dugal talked to The New York Music Daily about the band:

"This large scale German ensemble is surprising, considering how individualistic, cutting-edge and irrepressibly fun they are – their instrumentation follows the standard big band jazz model. Stylistically, they're all over the map. This seventeen-piece outfit validated their reputation as one of the world's most distinctive and adrenalizing dance outfits."

Download: http://www.beatport.com/release/moebius-strip/2161143
Vinyl will come out later.

KRYPTOX plans for 2018:

EPs and albums by

ROTHENBAUM (Russian Ambient Synthesizer Crazyhead. Release in January)
STIMMING & LAMBERT (The 2 artists made an album together. Release on Kryptox in March. First single in Dec)
RALPH HEIDEL (Young German jazzcomposer who wrote a fantastic piece for string quartett & psychadelic jazzband. May 2018)
MODICA (Solo album feat. Jaki Liebezeit (Can) and young musicians from the Berlin Jazz scene. Autumn 2018)
…

11. May 2018: Official label showcase at XJAZZ Festival Berlin with 3 different acts of the label.

www.kryptox.org
Follow Kryptox: Instagram, Facebook, Soundcloud, Youtube

Categories:

News

.

04.12.2017